With more than 70 years as a market leader in the building materials industry, Arriscraft now offers a variety of manufacturing and sales/distribution locations across North America. Career opportunities with Arriscraft are as diverse as our product line, ranging from engineering and sales to accountancy and frontline supervision.
As the stone products division of General Shale, Arriscraft is committed to a team-oriented work environment and a culture of promoting great talent from within our organization.
Enjoy the following benefits:
– Competitive compensation
– Health insurance benefits
– Diverse career opportunities
– Promotions from within
– Cutting-edge technologies
– Diversity in locations for employment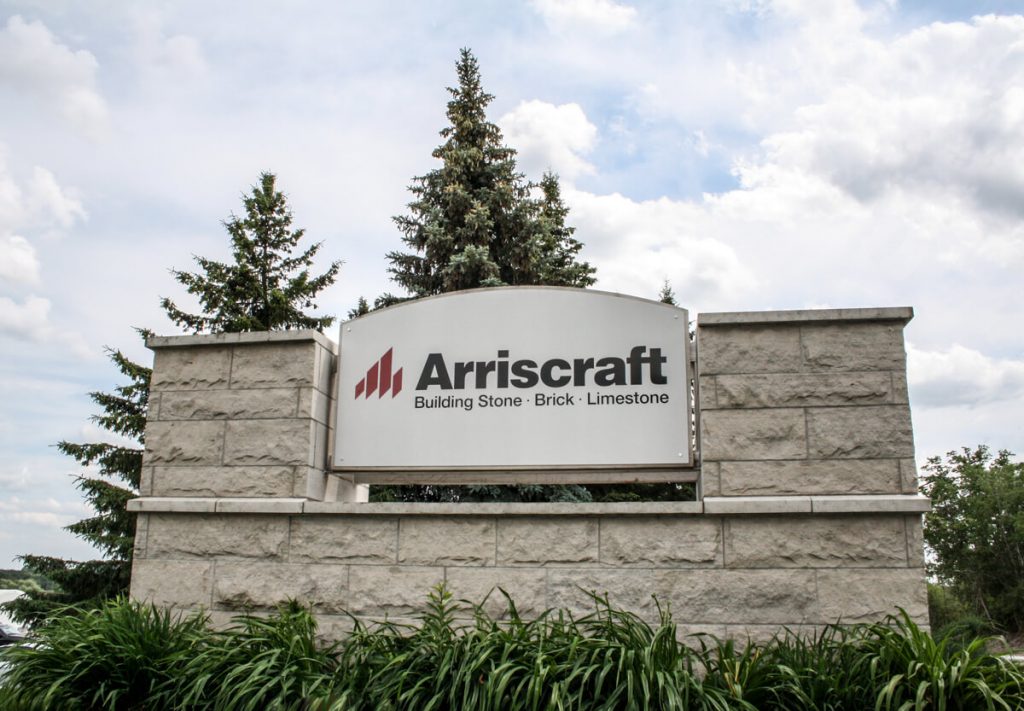 Arriscraft Cambridge, Ontario Canada is currently hiring for Production Personnel. The General Labourer position involves shift work and runs on three shift rotations. Download the application form below and apply online, or visit our Cambridge plant to apply in person. 
The successful candidate for this newly-created position will work closely with sales management to support the efforts of our Canadian Sales Team from our office in Burlington. By providing an important service in this role, the successful candidate will gain a thorough understanding of our products and processes, as well as how we go to market. This will serve them well should this lead to a territory sales position.
The Arriscraft/Canada Brick marketing department is seeking a qualified marketing candidate to assist in a variety of functions to increase our brand visibility across the company and industry. The individual will help to execute our message strategy, increase brand and product awareness, and generate sales through various marketing and communications mediums such as social media management, digital and print advertising, graphic design, and sponsorship marketing. The qualified candidate will provide marketing support to sales representatives, distributor partners, production sites, and administrative departments to ensure we are delivering a consistent, branded message.
Download the application below. Once you have completed the application, attach it and your resume to an email addressed to solutions@arriscraft.com.

Should you wish to mail your resume, it can be sent to:
Arriscraft Attn: Human Resources
875 Speedsville Road
Cambridge, ON N3H 4S8, Canada