Unlike ordinary brick, our Tumbled Georgia Brick is solid (no core holes) and features through-body color – what you see on the face is what you get on the inside. These characteristics allow for easy onsite cutting and shaping to help you achieve just the right look for your home or construction project. PRODUCT DETAILS: 2-3/4" x 7-5/8" x 2-5/8" Split and Tumbled Manufactured at our Fort Valley, Georgia location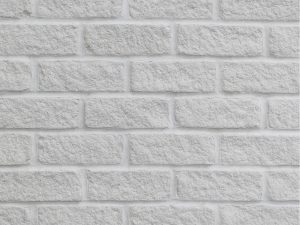 This whitest of white brick is so on trend. This clean, fresh look is highly sought after, and benefits from the through-body color of all our Calcium Silicate products.
For those that are looking for classic greys, Southern Dusk delivers a rich grey blended with a warmer earthy tone. A look that is classic and modern all at once.